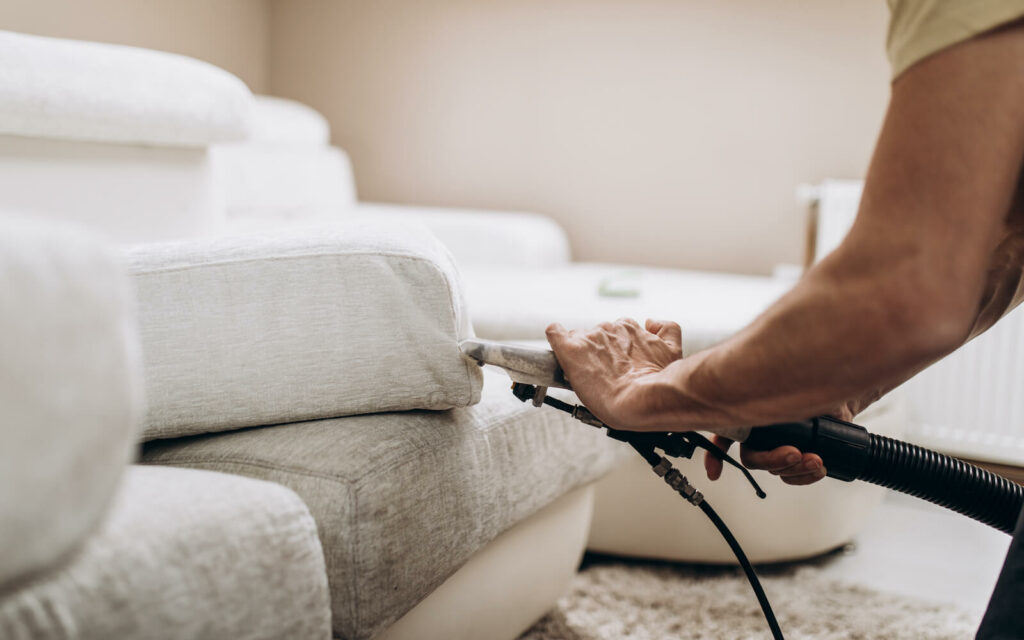 If you're in search of a thorough cleaning for your home, it can be tough to sort through all the options out there. It can be hard to figure out which service is the best fit for you and your specific needs, budget, and standards. Additionally, it's essential to feel confident that the service you choose will be professional, dependable, and thorough, and will leave your home looking spotless.
To help you navigate this process and find the right deep cleaning service for your home in Ireland, we've put together some tips and guidelines to follow.
What is a deep cleaning service?
A deep cleaning service is an intensive cleaning process that surpasses the regular or standard cleaning that you might undertake yourself or with a cleaner's help. This service includes cleaning every nook and cranny of your home, such as:
Behind and under furniture and appliances
Inside cabinets, drawers, closets, and wardrobes
Inside the oven, fridge, microwave, and dishwasher
Inside windows and window sills
Light fixtures, ceiling fans, vents, and baseboards
Carpets, rugs, upholstery, and curtains
Tiles, grout, sinks, showers, bathtubs, and toilets
And more
Moreover, a professional deep cleaning service employs specialized tools and cleaning products to remove dirt, dust, grime, stains, odors, allergens, bacteria, and viruses that could negatively impact your health and well-being. At Everclean, we use top-of-the-line cleaning equipment and eco-friendly cleaning solutions to guarantee that your home is free of germs and safe for you and your loved ones.
Why do you need a deep cleaning service?
While it's not something that needs to be done on a weekly or even monthly basis, we recommend doing it at least two or three times a year, depending on your lifestyle and preferences. Here are a few of the benefits of deep cleaning:
It enhances the appearance and comfort of your home. A thorough deep cleaning can make your home look more welcoming, organized, and cozy. It can also help bring out the colors and textures of your furniture, carpets, curtains, and other items.
It improves the indoor air quality of your home. A deep cleaning can remove dust, pollen, pet dander, mold spores, and other pollutants that can trigger allergies, asthma, or other respiratory problems. Additionally, it can eliminate unpleasant smells and odors that might linger in your home.
It reduces the spread of germs and infections. A deep cleaning service can sanitize and disinfect your home, eliminating harmful bacteria and viruses that can cause illness or infection. It can also decrease the risk of cross-contamination between different rooms or surfaces.
How to choose the best deep cleaning service for your home?
Choosing the best deep cleaning service for your home can be challenging, especially if you have never hired one before. Here are some tips to help you make the right decision:
Do your research. Look for online reviews, ratings, testimonials, and referrals from previous customers or trusted sources. You can also check the websites, social media pages, or portfolios of different cleaning companies. such as Everclean, which you can read our customers' reviews on Google Maps.
Compare quotes. Contact at least three different cleaning companies and ask for a free estimate or quote for your deep cleaning service. Compare the prices, services, scope, duration, and quality of each offer. Make sure to ask about any hidden fees or extra charges that might apply.
Check credentials. Verify that the cleaning company you choose is licensed, insured, bonded, and certified. This will protect you from any liability or damage that might occur during or after the service. You should also check the background, experience, and training of the cleaners who will work on your home.
Communicate your needs and expectations. Be clear about what you want and need from your deep cleaning service. Specify the areas, items, and tasks that you want to be cleaned, as well as the ones that you want to be avoided. You should also inform the cleaning company of any special requests, preferences, or instructions that you have.
Prepare your home. Before the cleaning service arrives, make sure to declutter your home and remove any personal or valuable items that you don't want to be touched or moved. You should also secure your pets and children in a safe and separate area. You can also provide some supplies or equipment for the cleaners if you have any specific ones that you want them to use.
Why choose Everclean?
If you're in need of a deep cleaning service for your home or business in Dublin Co., Meath Co., Wicklow Co., and Kildare Co., Everclean has got you covered. We offer a wide range of services including deep house cleaning, end of tenancy cleaning, after builders cleaning, carpet cleaning, upholstery cleaning, bathroom cleaning, oven cleaning, office cleaning, and more.
Our experienced, trained, and friendly cleaners who will treat your home with the utmost care and respect. We use only high-quality products and eco-friendly equipment that are safe for you, your family, and the environment. We offer flexible schedules, competitive prices, and a 100% satisfaction guarantee, so you can trust that we will always do our best to meet your expectations.
Book a deep cleaning service with us by visiting our onlike booking page or give us a call at (01) 503 7011 to receive a free quote. We look forward to working with you and making your home cleaner and more comfortable.