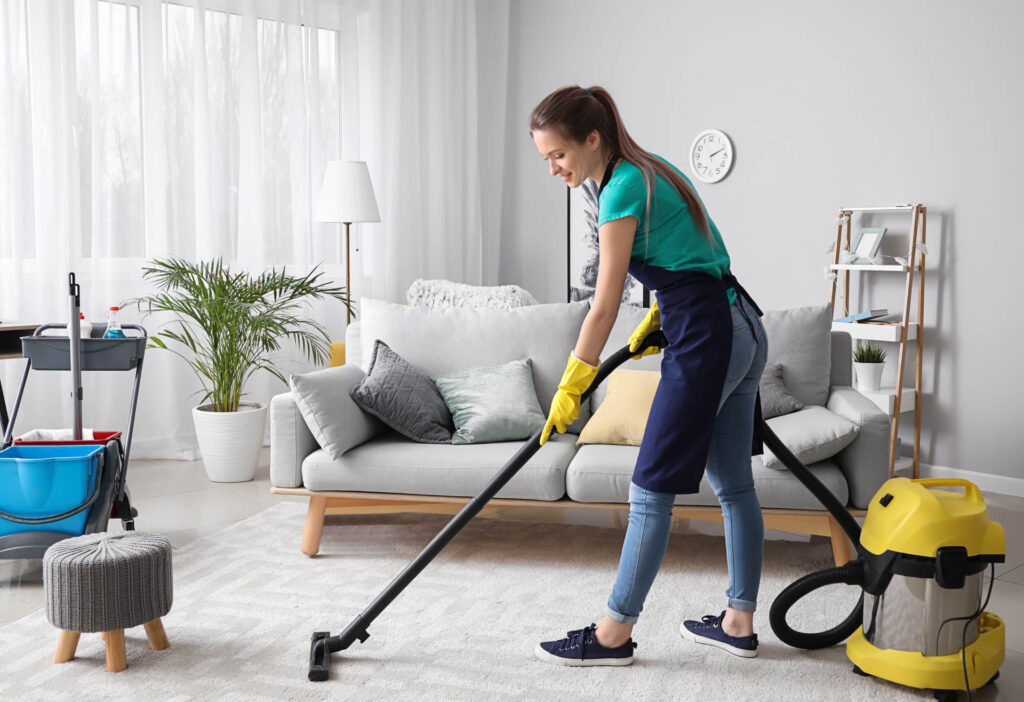 Maintaining a tidy home is important for both mental and physical health. However, finding time for thorough cleaning can prove challenging amidst busy work and family life. Hiring professional cleaning services is a convenient way to keep your home fresh without solely relying on your own limited time for scrubbing.
But how often should you actually book professional cleaners? This depends on factors like your home's size, occupants, and your family's lifestyle. This in-depth guide examines recommended regular and deep cleaning frequencies to help you create an optimal professional cleaning schedule.
Factors That Impact Cleaning Frequency
Several variables influence how often your home needs professional cleaning:
Home Size
Larger homes require more time and work to clean. Multi-bedroom houses may need professional cleans more often than a small apartment.
Number of Occupants
More occupants mean faster buildup of clutter and grime. Large families or homes with roommates need more frequent upkeep.
Pets
Shedding fur and tracked-in dirt from pets makes cleaning more demanding. Multiple pets call for booking cleaners more regularly.
Children
Kids increase messes, spills, clutter, and the need for disinfection. Regular professional cleaning is highly recommended for households with children.
Health Conditions
Those with allergies/asthma benefit from regular deep cleaning to remove dust and allergens triggering symptoms.
Entertainment Habits
Frequent hosting and guests leads to increased dirt and higher cleaning needs between events.
Consider these factors against your unique home and family situation when deciding cleaning frequency.
Recommended Regular Professional Cleaning Schedule
Regular or maintenance cleaning provides light tidying and upkeep in between periodic deep cleaning visits.
For Home Size
Small 1 bedroom apartment: Every 6-8 weeks
2-3 bedroom apartment or house: Every 3-4 weeks
Large 4+ bedroom house: Every 2-3 weeks
For Number of Occupants
1-2 occupants: Every 6 weeks
3-4 occupants: Every 4 weeks
5+ occupants: Every 2-3 weeks
For Pets
1-2 pets: Every 4-6 weeks
Multiple pets: Every 2-4 weeks
For Children
1-2 children: Every 3-4 weeks
3+ children: Every 2-3 weeks
Services Provided
Vacuuming floors
Mopping hard floors
Cleaning bathrooms
Changing linens
Disinfecting surfaces
Tidying clutter
Recommended Deep Cleaning Schedule
For thorough cleaning and sanitizing throughout the home, here are suggested schedules:
For Home Size
Small 1 bedroom apartment: Twice a year
2-3 bedroom house: Quarterly
Large 4+ bedroom home: Every 6-8 weeks
For Occupants/Pets/Kids
Households under 4 people: Quarterly
Larger households: Every 6-8 weeks
Multiple pets: Every 2-3 months
Families with children: Quarterly
Services Provided
Scrubbing floors, walls, fixtures
Cleaning windows, blinds, upholstery
Dusting furniture, ceiling fans
Washing bedding, curtains
Sanitizing surfaces and appliances
Customizing Your Professional Cleaning Schedule
While the above serves as a general guideline, your ideal cleaning frequency depends on your home's unique needs and family lifestyle. Reach out to Everclean to get a free quote on customized professional cleaning packages tailored to your home size, occupancy and budget.
We provide trusted cleaning services in Dublin including:
One-Off Deep Cleaning
End of Tenancy Cleaning
After Builders Cleaning
Carpet Cleaning
Upholstery Cleaning
Bathroom Cleaning
Our flexible scheduling makes maintaining a consistently clean home simple and stress-free. Contact Everclean today to schedule professional cleans designed around your needs.
Balancing DIY and Professional Cleaning
Another effective strategy is balancing your own quick cleaning with periodic professional services. Daily and weekly DIY tidying between professional visits helps stretch out time between deep cleans.
Quick DIY tasks to tackle routinely:
Vacuuming
Light dusting
Pick up clutter
Disinfect high touch areas
Scrub bathrooms weekly
Leave the thorough scrubbing to the professionals!
Reasons for Regular Professional Cleaning
Consistency is key when booking professional services. The benefits of regular maintenance and deep cleaning include:
Removes allergens and improves household air quality
Upholds your home's value by maintaining condition
Provides peace of mind coming home to clean spaces
Prevents heavy dirt buildup through routine upkeep
Keeps your home guest or party ready without stress
Signs It's Time for a Professional Clean
Watch for these clues that your home needs professional attention:
Dust bunnies accumulating in corners
Surfaces feel gritty and sticky
Floors appear dingy after mopping
Clutter is overwhelming you
Bathrooms have soap scum buildup
You're procrastinating cleaning chores
Don't live with dirt and disorder! Hiring professional cleaners keeps your home sparkling.
Conclusion
Staying on top of household cleaning is achievable with a combination of regular light DIY tidying and scheduled deep professional services. To create your optimal cleaning plan, evaluate your home size, occupancy, health needs, pets, and lifestyle demands. Contact Everclean today to get a quote on convenient professional packages meeting your home's cleaning requirements. Consistent cleaning keeps both your home and family healthy and happy.